Meeting your expectations
Agenda is a strategic meetings management app built for Microsoft Teams and your team.
A Microsoft Teams meeting app for 
Efficient meeting workflows
Get more done with less effort. Enable 365 Agenda helps you streamline your meetings and team workflow. 
Prepare your meetings
Set the tone. Get everyone on the same page before you meet up by generating and sharing your meeting agenda with a simple click.
Engage when needed
Change of plans? No problem. Agenda's structured meetings allow you to make quick changes in no time. 
Collaborate for better results
Good alone, better together! Agenda's seamless integration with Microsoft Planner allows your team to get more done during meetings – and after.

"Since using the Agenda app from Enable 365, our team has been noticeably more prepared, engaged, and productive during meetings!"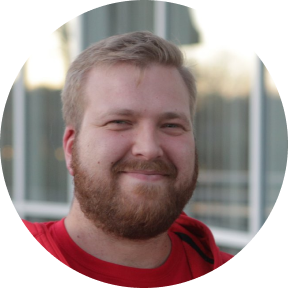 Redefine meetings, not expectations!
Be more productive during meetings and get time to focus on what's meaningful for you afterward.
Prepare
Customized Templates
Save time by creating, using and reusing your own templates for recurring meetings.
Easy Invites
Create a meeting from a channel in your Teams, removing distractions with an exclusive focus on one platform at a time.
Engage
Flexible Agenda
Drag-and-drop cases within the timeline or to later meetings to edit the meeting schedule. It updates automatically!
Real-time meeting minutes
Write rich text minutes, including attendance, links, and attachments. Generate them as a branded, shareable .pdf with a click.
Collaborate
Tasks Management
Create and assign tasks from Agenda, and stay in control of your projects with Agenda and Planner.
Searchable Meeting History
All planned or completed meetings are searchable and always at your fingertips. 
Try Agenda for free  
Plan effective, distraction-free meetings and capture action items for easy follow-up, coordination, and sharing.
Get a live demo
Talk to a human! This free 30-minute demo will show you how Agenda can transform your meeting experience!
Get in touch
Are you wondering about something? Send us a message and we'll respond shortly.
Prøv Agenda gratis